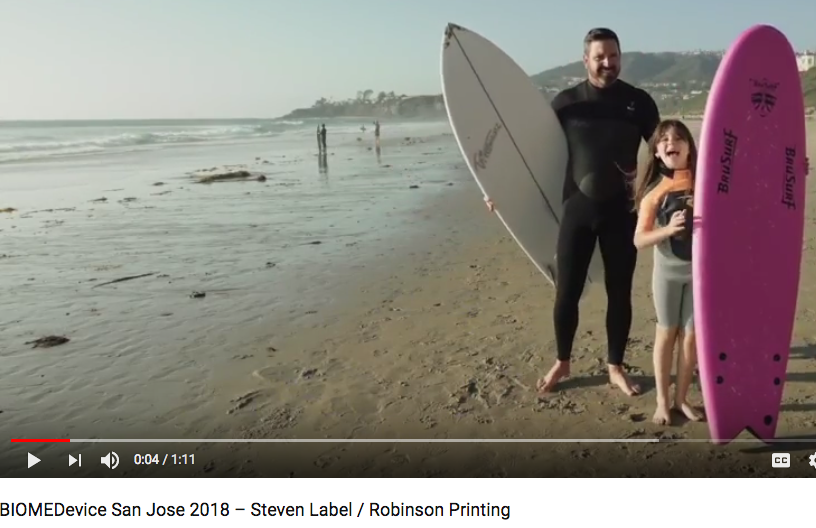 Posted: November 6, 2018 |
Come see us at Booth #328! https://www.youtube.com/watch?v=PIzITCvt9yc
---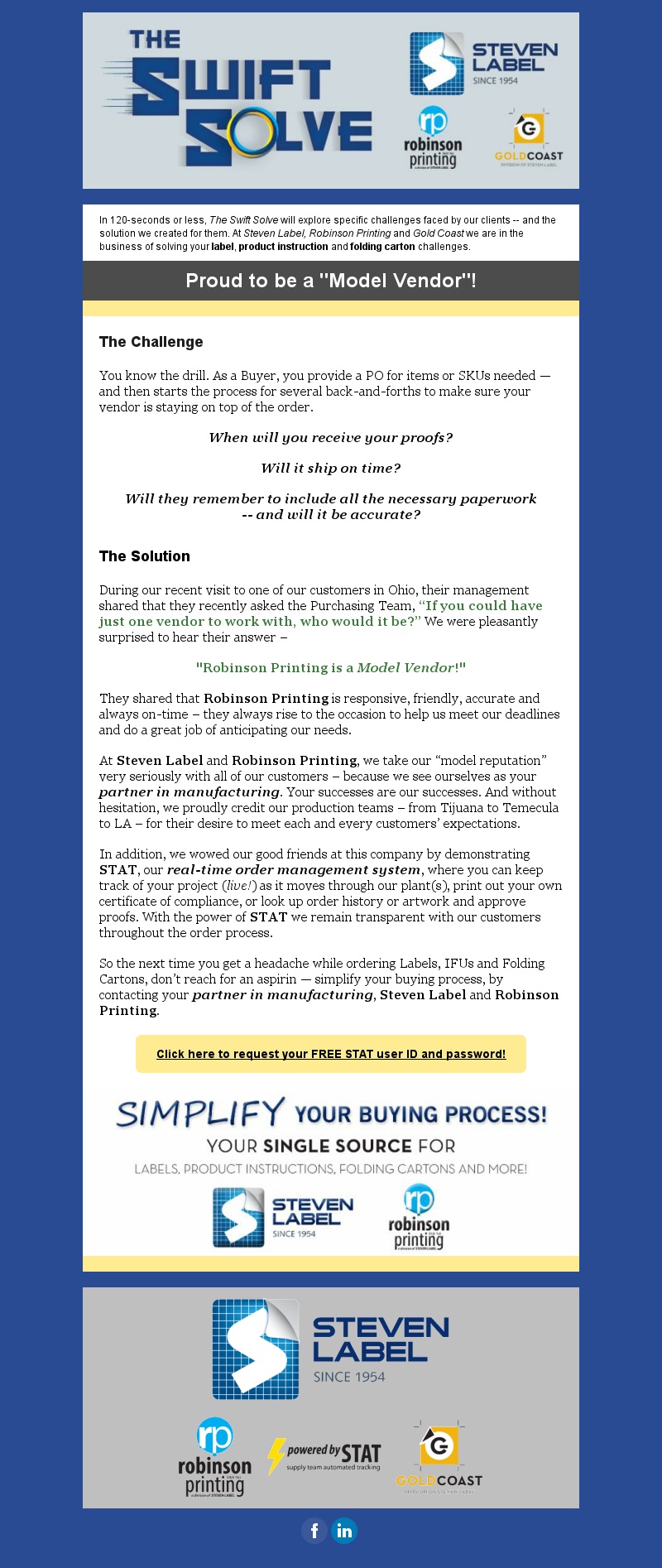 Posted: November 2, 2018 |
---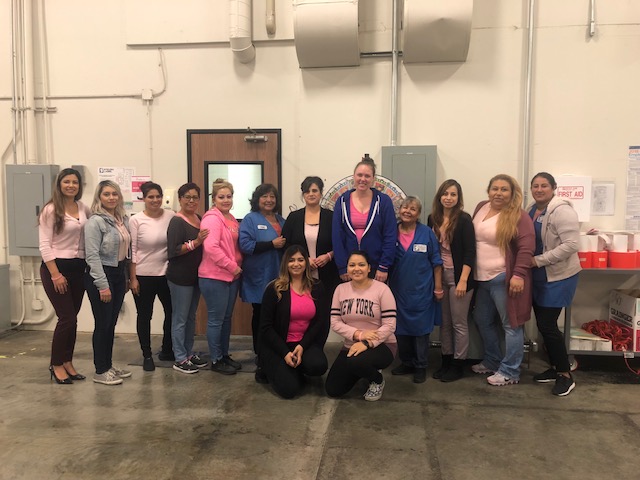 Posted: October 26, 2018 |
Kickin' Breast Cancer in the Butt!
---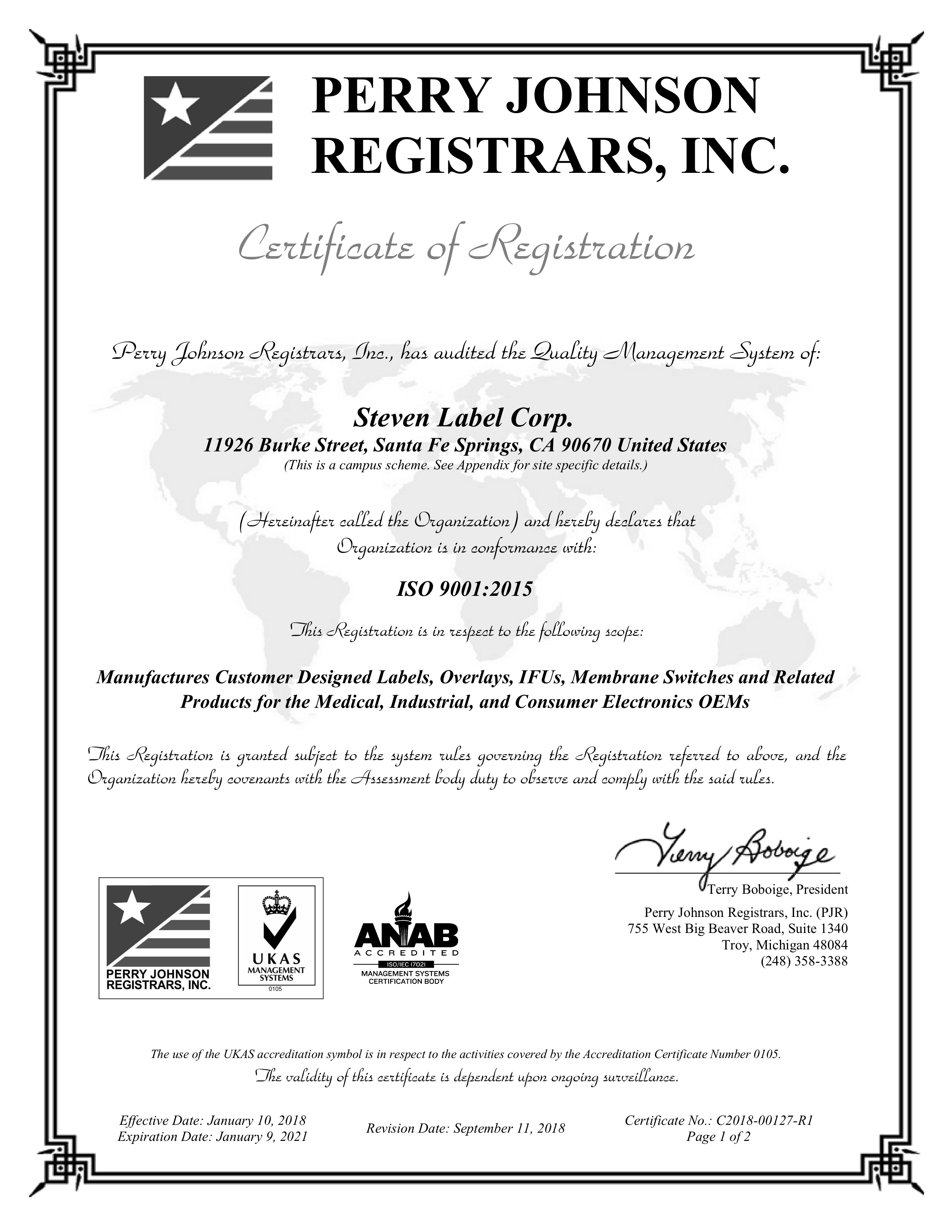 Posted: October 10, 2018 |
---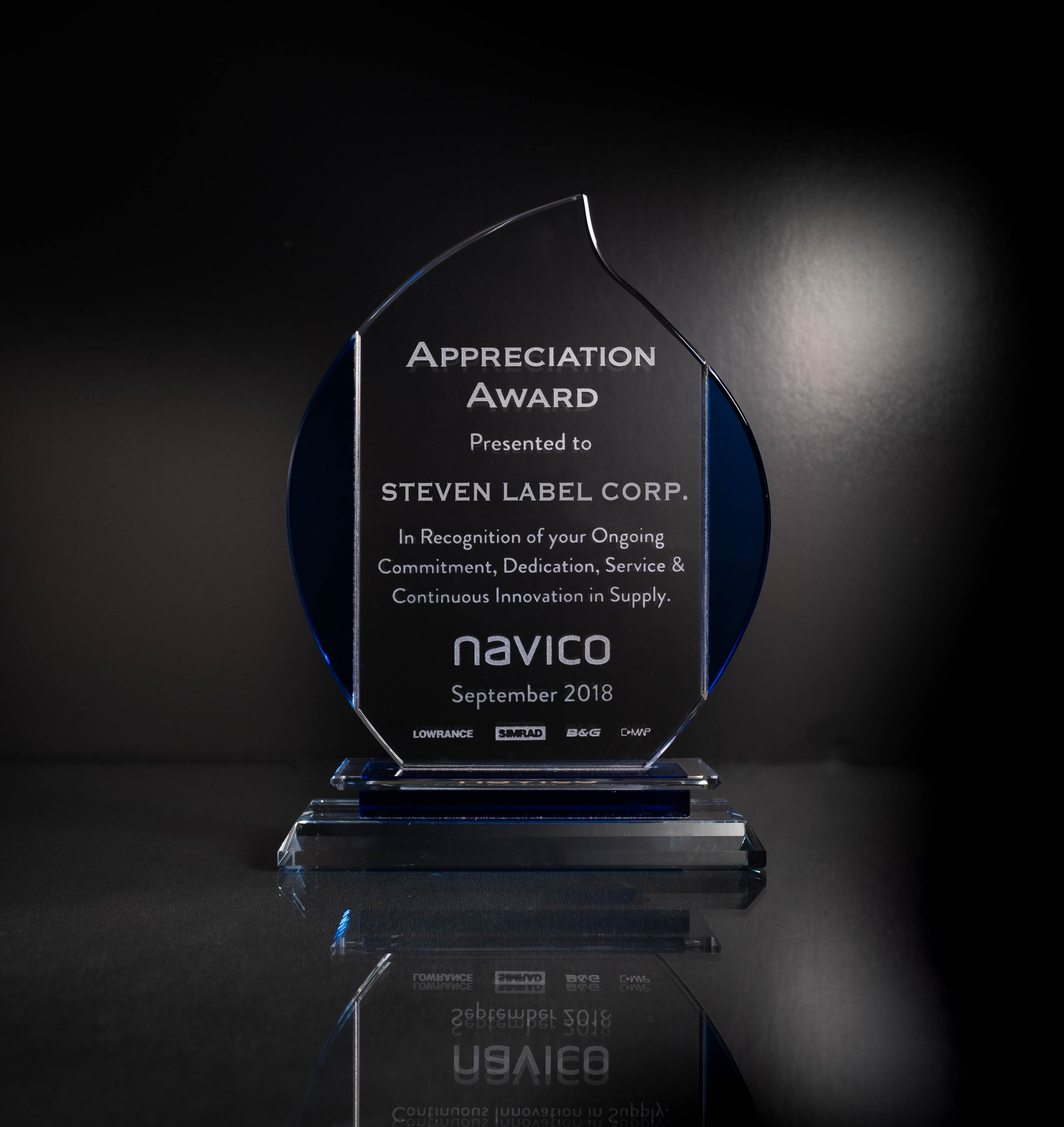 Posted: September 19, 2018 |
We are delighted to announce that Navico has awarded Steven Label (one of only 3 of their vendors) the Appreciation Award — for our involvement in helping Navico reach their goals. 100% quality and 100% on time delivery! Our hardworking employees deserve all the credit for this major achievement!
---