Steven Label showcasing Medical Packaging Products at BIOMEDevice Silicon Valley Nov 29-30, 2022
Posted: November 22, 2022 |
Come by and visit our booth 1143 to see our broad array of medical packaging products that is uniquely aligned to the medical and pharmaceutical industry.
Your Single Source Partner
Steven Label is focused on the Medical industry with our ISO 13485, our team understands the specialized features needed in the design and volume levels of manufacturing.
Our ISO 13485 certification (a requirement for medical device manufacturers) allows us to streamline our QMS quality management system to not just address one solution but multiple solutions for a pharmaceutical/medical device manufacturer.
Our engineers start at the beginning in the design phase:
Pouch labels / Box Labels/ Piggyback Labels
Product instructions (IFU's & DFU's) and folding cartons
Membrane Switches
IFU Engineering and Folding Cartons
Serialization and Barcodes
Tyvek Lidding
Specialized Kitting /Banding / Bundling
Patient Implant Cards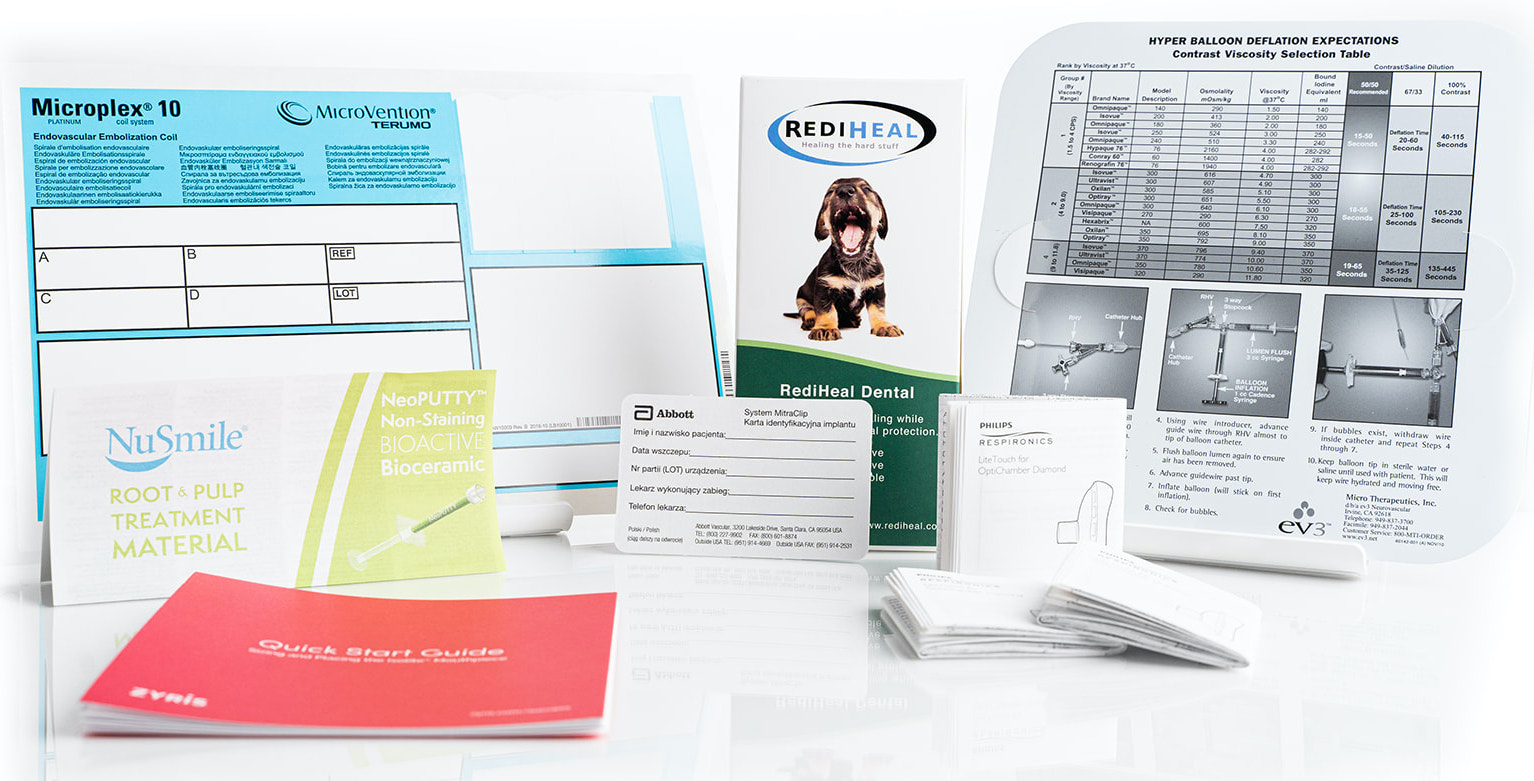 IFU's
Product for Use Instructions
With an entire division of our company, Robinson Printing dedicated to the production of IFU's, we can design and manufacture an IFU to your specifications.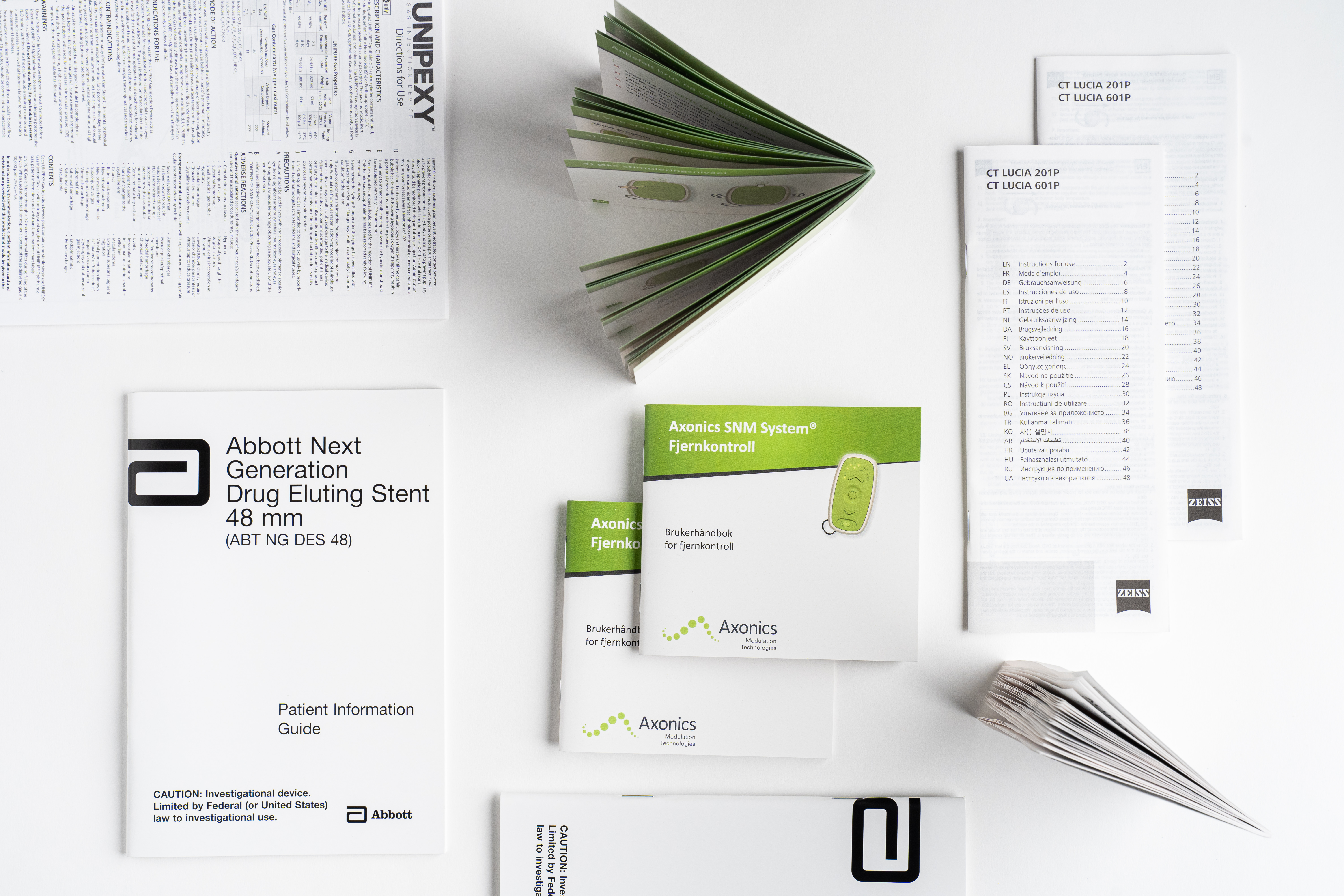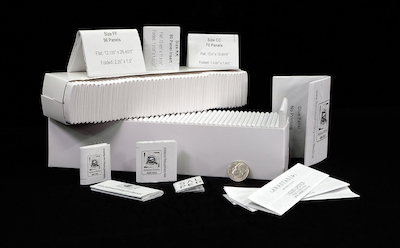 Patient Implant Cards
Easy-to-use cards to help your customers meet their traceability requirements (like UDI and MDR).
A full description can be found here.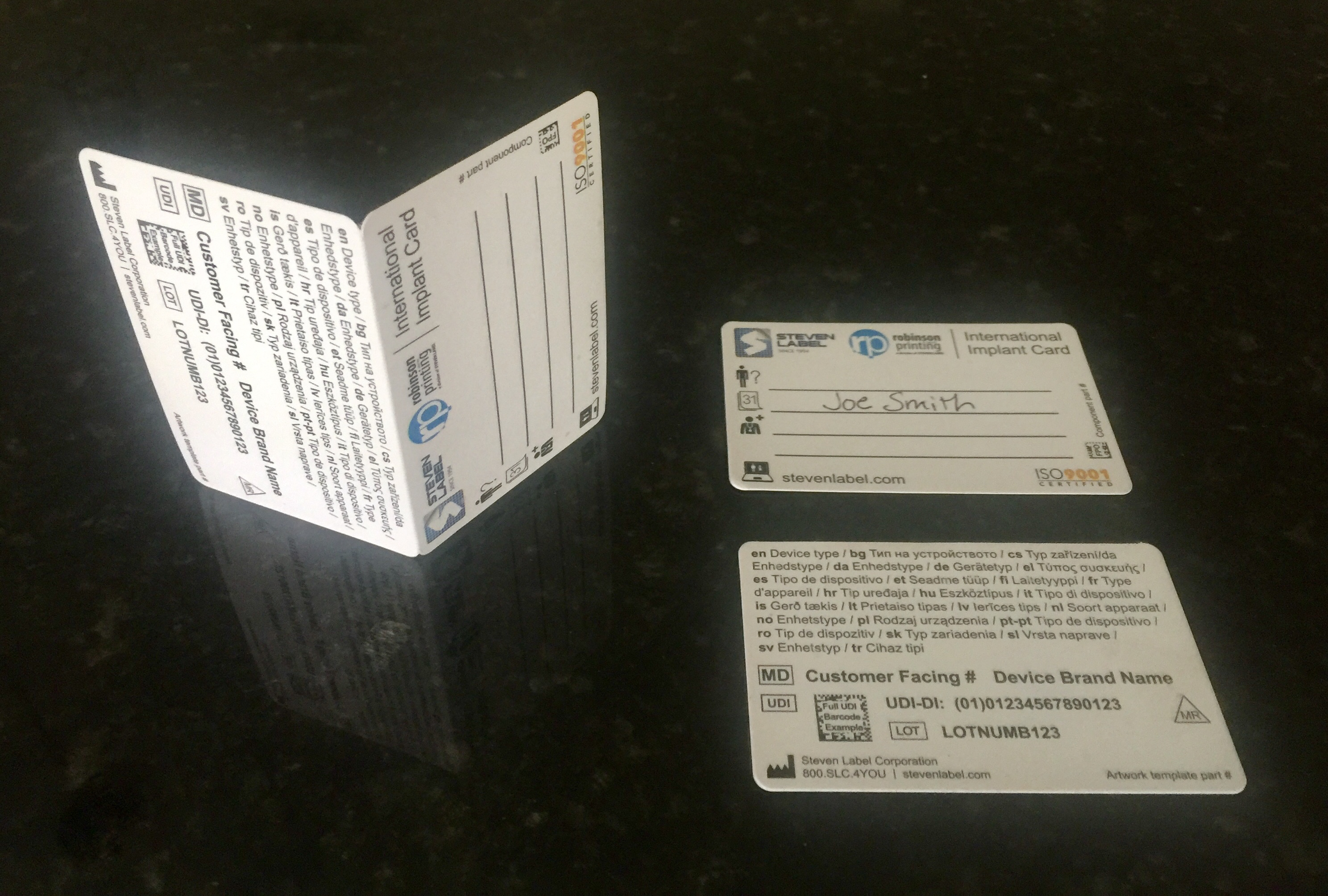 Medical Device Mounting Cards
Backer Cards, HDPE cards, die cut inserts, insert cards, mandrel cards
These cards are designed to safely and securely hold medical instruments and devices utilizing die-cut holding features such as tabs, loops, and straps – all cut from one single card. These cards are typically manufactured from thin, flexible, lightweight high-density polyethylene (HDPE), but in some instances can be manufactured on paper cardstock to comply with an earth-friendly program.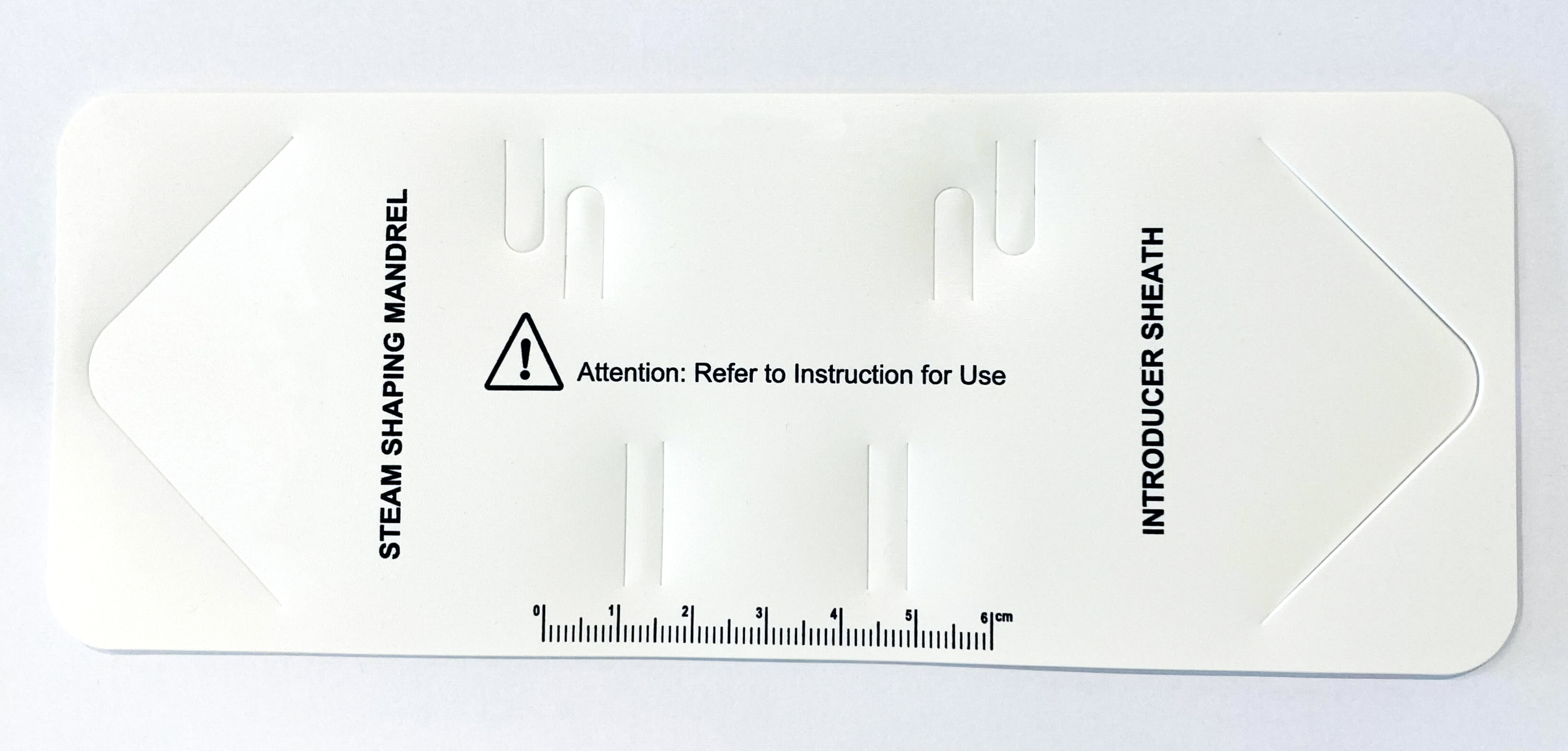 This is just a sampling of the packaging products we offer in the medical area. We look forward to meeting you at the upcoming BIOMEDevice Silicon Valley Tradeshow where we can work with you to simplify your medical device packaging with experts who understand your industry.

Please send us an email at marketing@stevenlabel.com if you are interested in learning more.