Medical Device Mounting Cards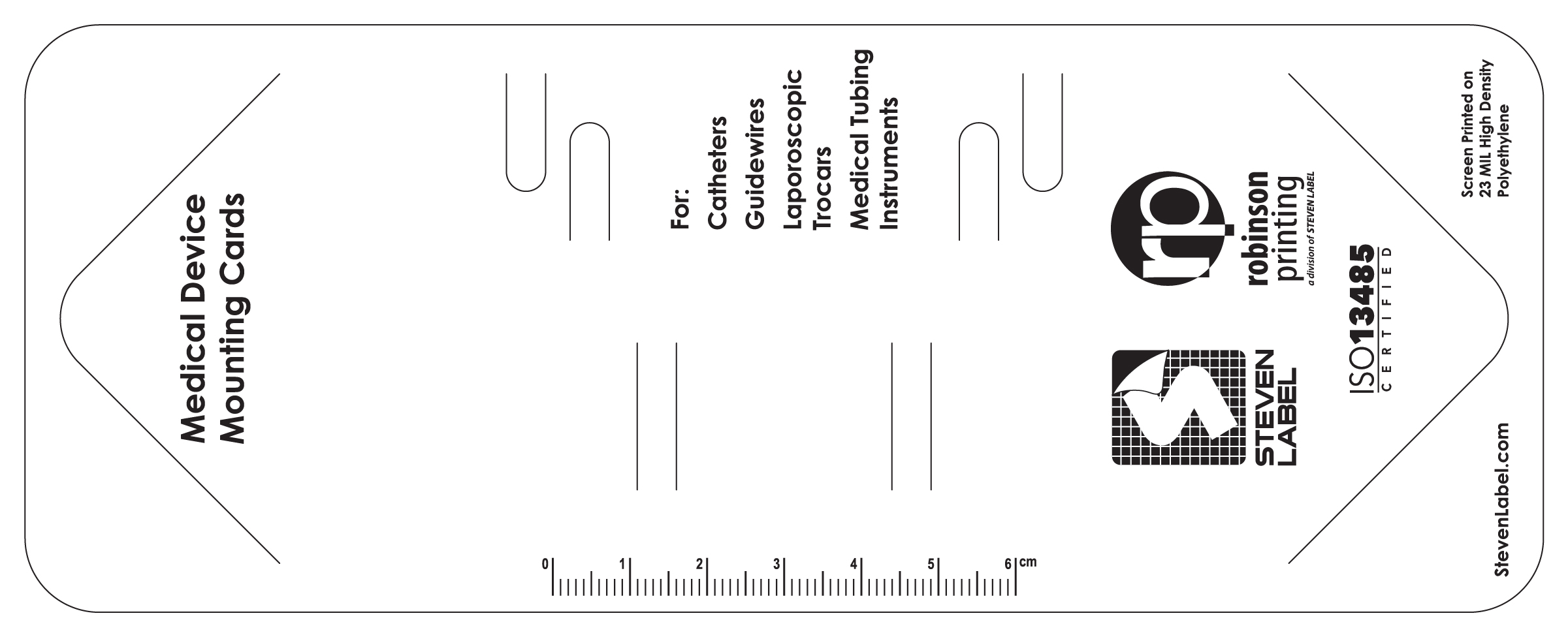 A Mounting Card is a unique, cost-effective and space-saving packaging alternative – to thermoform trays and other commonly used medical packaging – for your medical device.
Other names for Medical Device Mounting Cards: backer cards • HDPE cards• die cut inserts • insert cards • mandrel cards
These cards are designed to safely and securely hold medical instruments and devices utilizing die cut holding features such as tabs, loops, and straps – all cut from one single card. These cards are typically manufactured from thin, flexible, lightweight high-density polyethylene (HDPE), but in some instances can be manufactured on a paper cardstock to comply with an earth-friendly program.
Common Applications: Catheters, Guidewires, Laparoscopic, Trocars, Medical Tubing, Surgical & Medical Instruments
Applicable Markets: Cardiovascular, Endoscopy, Nephrology & Dialysis, Pulmonology, Gastroenterology
Due to their thin, flat, flexible design, mounting cards pair perfectly with a folding carton or a Poly / Tyvek pouch, when a double barrier packaging specification is required or desired.
With extensive design knowledge and experience serving the Medical Device and Pharmaceutical industries, combined with a tightly controlled ISO13485 quality management system, Steven Label & Robinson Printing is a powerful partner for your Mounting Card production.