Patient Implant Cards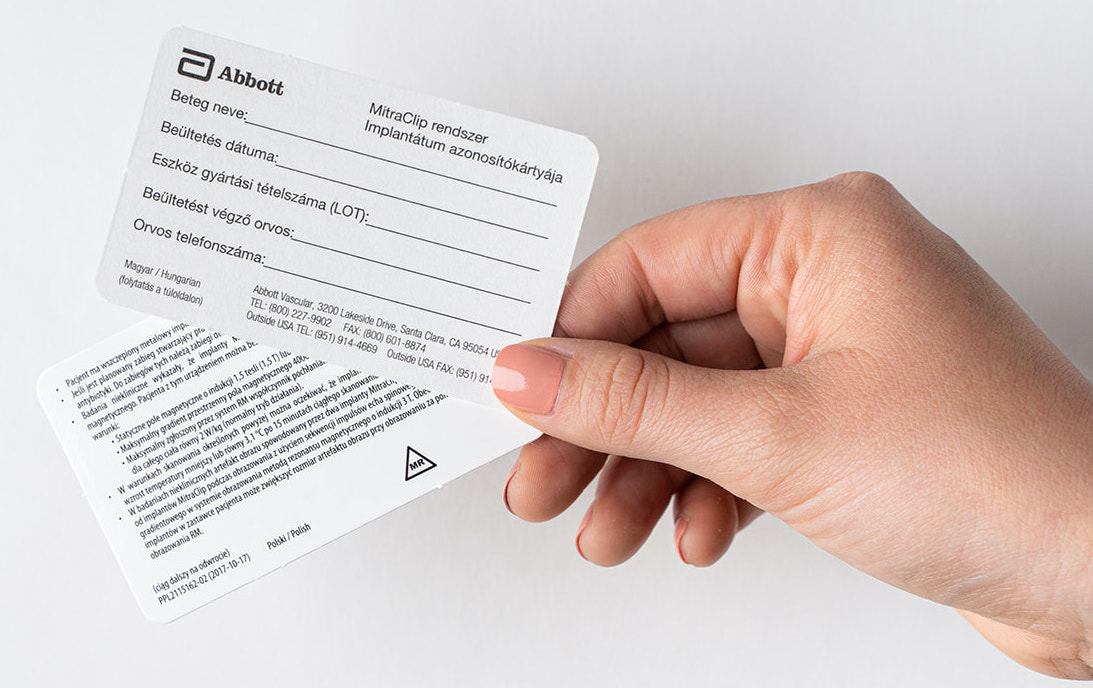 Our latest product: The Implant Card could be the answer you're looking for! The engineers at Steven Label & Robinson Printing have developed this durable, easy-to-use card to help our customers meet their traceability requirements (like UDI and MDR).
Here are some of the unique features:
Lamination protects the static information that will last for years.
Proprietary lamination that accepts your unique IDs in thermal transfer, inkjet or laser, and ALSO your doctor and patient's ballpoint pen / pencil ~ yes, without smearing!
Fan-folded delivery for your production line printers.
Intuitive peel, fold and stick design is sturdy, fast and reliable.
Full color card is 2-sided, ink-ready, and laminated — then folds for added strength to withstand the rigors of your patients' wallets!
Provides all the branding benefits of a pre-printed card which accepts the thermal-printed, variable data (like UDI / MDR) and, later at point-of-care, the hand-written information from medical professional and patient.