Blog
Steven Label & Robinson Printing's COVID 19 Response
---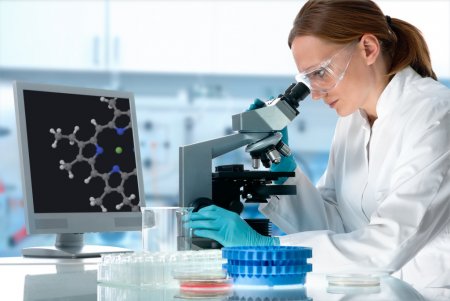 Steven Label & Robinson Printing's COVID 19 Response
Posted: May 12, 2020 |
***Please check in often, as we will continue to revise this statement as updates occur***
As a critical supplier to Essential Healthcare Business, we are currently operating to meet our customers' needs.
We are receiving several requests for information pertaining to our operations and supply chain. This webpage will stay updated and serve as your source for relevant information concerning any changes to staying operational and any impacts to us from our supply chain.
Steven Label & Robinson Printing is a manufacturer of products that supports Essential Medical Businesses. As such, we conduct Essential Activities and our products are critical to the operations of Essential Businesses. Pursuant to the Governor's Order N-33-20, our operations are "needed to maintain continuity of operations of the federal critical infrastructure sectors" and thus exempt from closure.
Steven Label & Robinson Printing supply dozens of customers in the medical product field, who are themselves providing products related to the pandemic. This includes makers of ventilators, blood diagnostics, medicine, infusion sets, hospital beds and miscellaneous other devices. These companies have provided formal evidence of our exemption.
We will continue to revise this page with updated information, as needed.
At this time:
• production times are about 20 - 25 working days from artwork approval. This production time is product-line dependant and your quote and order acknowledgment will specify your specific customized schedule. Please understand, we are working multiple shifts to limit this temporary delay in our lead times for product completion and delivery.
• lead times and raw material availability from our suppliers has generally not been disrupted, but we are beginning to see 1-2 day or more, extensions on lead times from our suppliers (material supplier dependant). Please see letters below with updates from our individual suppliers -- this section is being updated several times per day.
• our transportation and delivery network has not experienced disruption, but we are watching closely, particularly if we should experience "shelter-in-place" areas throughout the country.
• Our staff personnel are working remotely wherever possible. There is a slight increase in absenteeism but we continue to focus on creating capacity by expanding our workforce and leveraging our second shifts. Our primary objective is to safely work through our order backlog and reduce lead times, as soon as possible.
• We are practicing critical hygiene, like handwashing and mask wearing, and we have encouraged our staff to stay home if they are not well, or have had contact with someone who is not well. We have also implemented temperature readings for employees, at each site.
• our incoming orders have been high and we continue to meet our customers' deadlines. As is usual, if we anticipate difficulty meeting a due date, we will contact each customer individually to work out a mutually agreeable adjustment for delivery.
This is the perfect time to use Steven Label & Robinson Printing's online order management system, STAT (or Supply Team Automated Tracking). You can find the current location of your job, obtain tracking numbers and critical certificates, as well as upload, view and approve artwork — among many other tasks. Click here to obtain your user ID and password. Click here to enter the STAT system.
We will continue to update this response as this situation evolves and develops. Of course we always welcome your calls and emails to your Sales or Customer Service Representative.
Steven Label Customer Service: 800-752-4968
Hours: Monday-Friday, 8:00am - 5:00pm (PDT)
Robinson Printing Customer Service: 951-296-0300
Hours: Monday-Friday, 7:00am - 5:00pm (PDT)
For more information from our supply chain, please review the links below for recent letters from several key suppliers pertaining to their operations and supply availability:
FLEXCON STATEMENT [click here]