Labels: Encapsulated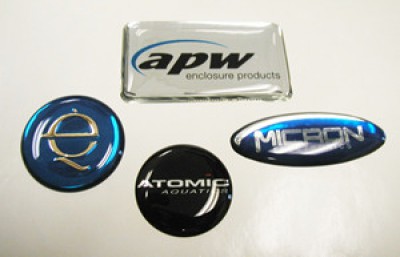 ---
Encapsulated labels (sometimes called "domed" labels and "lenses") are screen printed labels that have a thick clear polyurethane covering, usually about 60 mils in thickness. The encapsulated parts have an attractive 3 dimensional appearance, and are very durable.
Extremely Durable
UV, Abrasion & Solvent Resistant
Affordable Alternative to Injection-molded Plastic or Metal Nameplates
The spherical shape looks great and is pleasing to the touch.