Blog
May 2020 Update to our COVID Response
---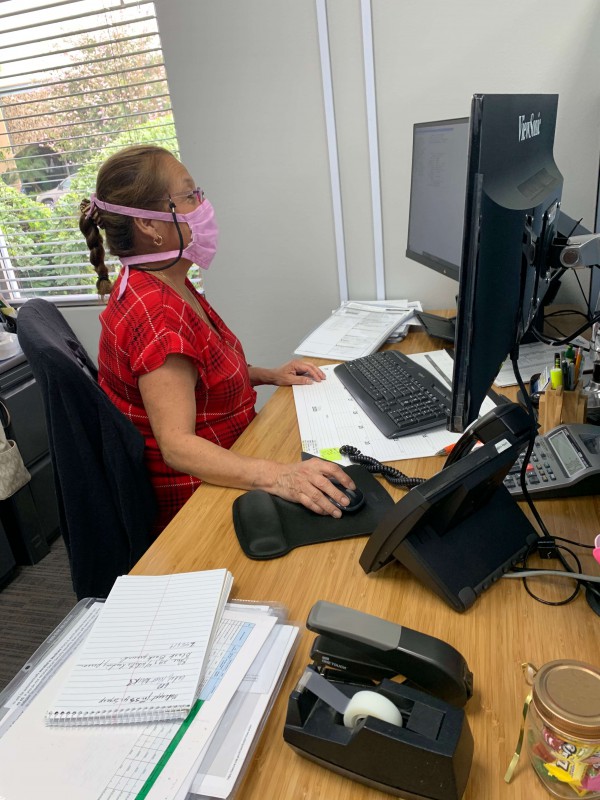 May 2020 Update to our COVID Response
Posted: May 12, 2020 |
To Our Valued Customers:
We sincerely hope you and your families, and your teams at work, are safe and well! We are happy to report that our staff, and their families, remain healthy and that there have been no cases of Covid-19 at Steven Label or Robinson Printing. We are grateful for this, as it has allowed us to keep our Essential Operations open at all of our locations in Santa Fe Springs, Temecula, CA and Tijuana.
We are grateful for your patience and continued business during this time. As the Covid-19 pandemic grew, it became clear that our products were needed on the front lines as we received large inflows of orders from many of our medical, diagnostic and pharmaceutical customers. For the past month and a half, this temporary spike in demand extended our lead times – and we thank you for your patience and understanding as we worked through the influx of orders we received.
Our employees have shown immeasurable perseverance, stamina and tenacity as they've worked through the backlog and directionally, we are moving towards more normal lead times. Please refer to your quotes for current lead times or ask your customer service representative for this information at the time of your order.
We are hopeful that with cautious preventative measures, our friends and neighbors will shortly see a return to normalcy, both socially and economically. We are learning new things organizationally through this process and we expect to be better and stronger as a result. We're anxious to return to normal, but normal will be defined differently within the workplace and in our personal lives. We'll just continue to adapt!
I'd like to personally acknowledge our employees, again, for their diligence in this process. It was inspiring to see how quickly they understood the essential nature of our place in our medical customers' supply chains. Whether packaging a "continuous glucose monitoring customer information kit" or producing "crucial labels for a COVID-19 test", our team continues to work overtime, day-after-day, to ensure our customers continue to deliver their life-saving products around the world.
We will continue to send frequent updates via email. We are also keeping our blog updated daily too: CLICK HERE FOR DAILY UPDATES
As always, please feel free to reach out to your Steven Label & Robinson Printing sales or customer service representative with any questions.
Sincerely,
Don Chelius
Vice President of Sales